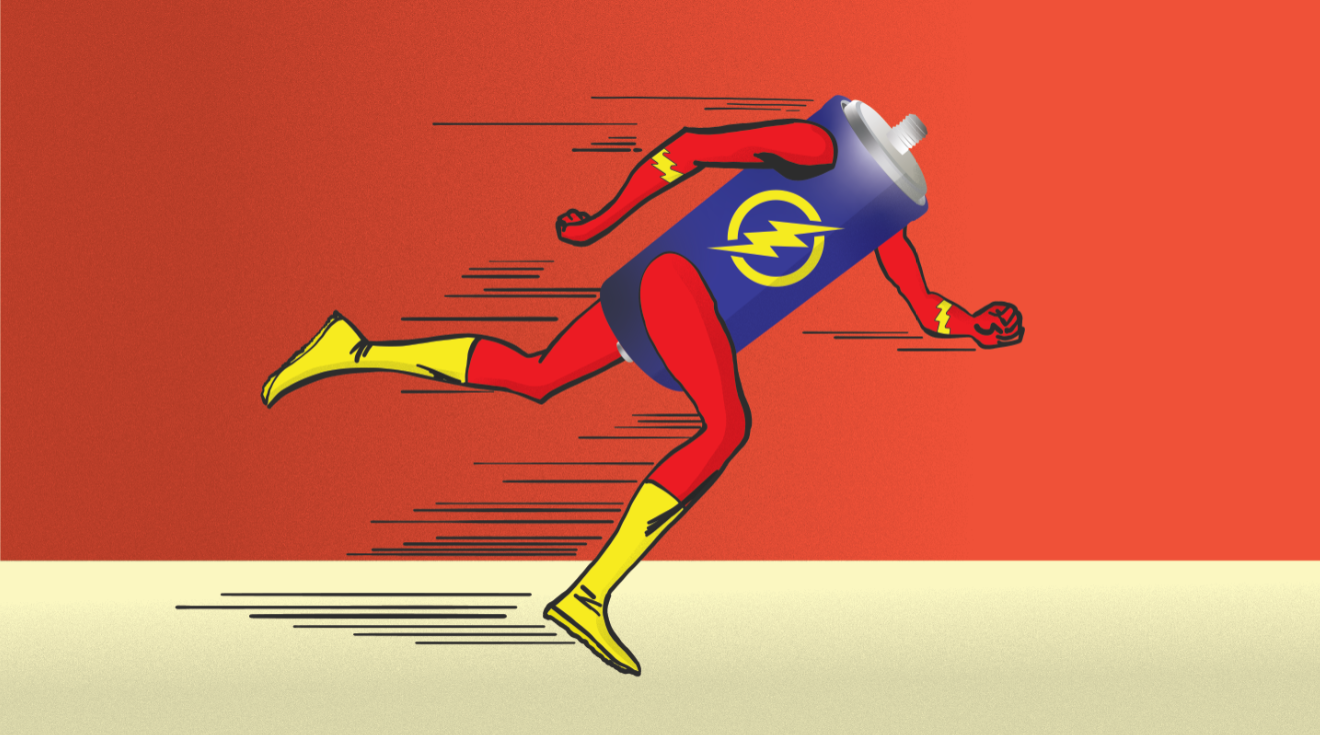 Quest hub:
Capacitors with long cycle life and potential for incredible energy storage and rapid charging.
Help us keep the hub updated and correct: CLICK HERE
Think tank for brainstorming, sharing, and vetting ideas and solutions: CLICK HERE
Definition:
The supercapacitor, also known as ultracapacitor or double-layer capacitor, differs from a regular capacitor in that it has very high capacitance. A capacitor stores energy by means of a static charge as opposed to an electrochemical reaction. Applying a voltage differential on the positive and negative plates charges the capacitor. This is similar to the build-up of electrical charge when walking on a carpet. Touching an object releases the energy through the finger.
Electrical energy is stored in supercapacitors via two principles: static double-layer capacitance, and electrochemical pseudocapacitance; and the distribution of the two types of capacitance depends on the material and structure of the electrodes. There are three types of supercapacitors based on the storage principle: double-layer capacitors, pseudocapacitors, hybrid capacitors.
Usage:
Supercapacitors have been widely used as the electrical equivalents of flywheels in machines—"energy reservoirs" that smooth out power supplies to electrical and electronic equipment. Supercapacitors can also be connected to batteries to regulate the power they supply. One common application is in wind turbines, where very large supercapacitors help to smooth out the intermittent power supplied by the wind. In electric and hybrid vehicles, supercapacitors are increasingly being used as temporary energy stores for regenerative braking (where the energy a vehicle would normally waste when it comes to a stop is briefly stored and then reused when it starts moving again). The motors that drive electric vehicles run off power supplies rated in the hundreds of volts, which means hundreds of supercapacitors connected in series are needed to store the right amount of energy in a typical regenerative brake.
Safety:
Supercapacitor batteries are safer than ordinary batteries when mistreated. While batteries are known to explode due to excessive heating when short circuited, supercapacitors do not heat as much due to their low internal resistance. Shorting a fully charged supercapacitor will cause a quick release of the stored energy which can cause electrical arcing, and might cause damage to the device, but unlike batteries, the generated heat is not a concern.
Advantages:
Supercapacitors have very long lifetimes of more than 1 million charge cycles as well they are 30% more efficient than batteries. They can work in a wide range of temperatures- from -40᠐ C to +70᠐ C and has low maintenance requirements. It does not contain any harmful chemicals or toxic materials. Furthermore, up to 60 times the power density is achieved by batteries.
Disadvantages:
Low specific energy, linear discharge voltage and high cost are the main reasons preventing supercapacitors from replacing batteries in most applications. The specific energy is a measure of total amount of energy stored in the device divided by its weight. While Li-ion batteries commonly used in cell phones have a specific energy of 100-200 Wh/kg, supercapacitors may only store typically 5 Wh/kg. This means that a supercapacitor that has the same capacity (not capacitance) as a regular battery would weigh up to 40 times as much. The specific energy is not to be confused with the specific power, which is a measure of maximum output power of a device per weight. Another disadvantage is a linear discharge voltage. For example, a battery rated at 2.7V, when at 50% charge would still output a voltage close to 2.7V, while a supercapacitor rated at 2.7V at 50% charge would output exactly half of its maximum charge voltage – 1.35V. This means that the output voltage would fall below the minimal operating voltage of the device running on a supercapacitor, for example a cellphone, and the device would have to shut down before using all the charge in the capacitor. A solution to this problem is using DC-DC converters. This approach introduces new difficulties, such as efficiency and power noise. Cost is the third major disadvantage of currently available supercapacitors. The cost per Wh of a supercapacitor is more than 20 times higher than that of Li-ion batteries. However, cost can be reduced through new technologies and mass production of supercapacitor batteries.
Key websites to get an overview: