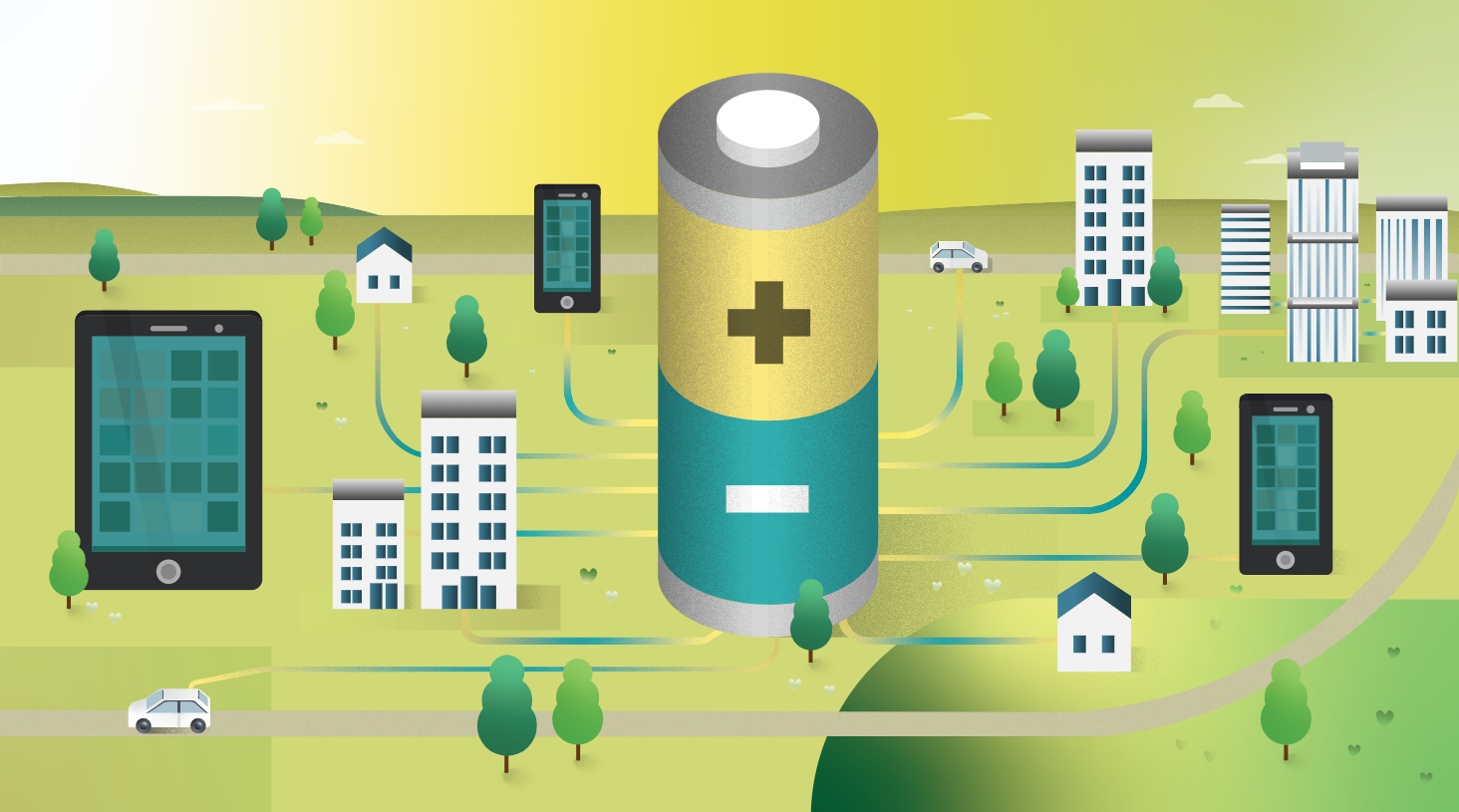 Quest hub:
The traditional lithium-ion and related rechargeable batteries.
Help us keep the hub updated and correct: CLICK HERE
Think tank for brainstorming, sharing, and vetting ideas and solutions: CLICK HERE
Definition:
Metal-ion batteries are a type of rechargeable battery in which metal-ions move from the negative electrode (anode) to the positive electrode (cathode) during discharge and back when charging. The ions flow through a liquid or solid electrolyte placed between the two electrodes. The flowing ions generate a flow in electrons which flow through a circuit and generate energy. The most common metals utilized are lithium, aluminum, sodium and potassium.
Safety:
Lithium-Ion
Lithium-based rechargeable batteries have been widely used in portable electronics and show great promise for emerging applications in transportation and wind–solar-grid energy storage, although their safety remains a practical concern. The main issue is that the electrolyte placed in this battery is liquid and flammable. Therefore, failures initiated by internal short circuits associated with lithium dendrite formation during cycling, can ultimately ignite fire and or explosions.
Aluminum-Ion
FILL IN
Usage:
Lithium-Ion
One dominant factor affecting the performance of MIB is the choice of electrode material. For example, lithium-ion batteries now power everything from tiny medical implants and smartphones to forklifts and expensive electric cars. And yet, lithium-ion technology still is not powerful enough to fully displace gasoline-powered cars or cheap enough to solve the big energy-storage problem of solar and wind power.
Aluminum-Ion
Still in development phase
Advantages:
Lithium-Ion
Lithium-ion batteries are powering a revolution in transport. Fast charging is viewed as an enabler for EVs mainstream adoption and will lead to a stronger heating of the cells. The recent addition of immersion to battery cooling strategies seems to be the latest improvement approach.
Aluminum-Ion
Magnesium and aluminum have much more energy per unit volume than lithium metal. Because of this batteries based on these metals are predicted by theory to store significantly more energy than lithium ion batteries.
Potassium-Ion
Because of its greater abundance and lower cost, potassium shows promise for large-scale electricity storage on the power grid.
Disadvantages:
Lithium-Ion
One of the limitations of this tech is that a lithium ion carries only a single positive charge. In theory, simply using magnesium ions—which carry two positive charges—would mean packing in a lot more energy in the battery. Though that such battery works, it is no match for lithium-ion batteries on simple things like charging and discharging with consistency. Energy-rich metals like lithium and magnesium tend to be highly reactive. And a complete battery, when packed with an energy-dense electrolyte, makes the system even more dangerous.
The use of lithium metal in rechargeable batteries creates three big problems. First, it reacts with everything: water, oxygen, and even nitrogen (all of which are present in the air around us), making it more likely to catch fire.
Second, lithium's reactivity means it suffers side reactions with the battery's liquid electrolyte, which is itself an energy-rich medium. These undesirable reactions reduce the amount of lithium available and worsen the battery's life with every charge-discharge cycle.
Third, when a lithium-metal battery discharges, lithium ions separate from the surface of the anode and travel to the cathode. When the battery is charged the same ions travel back and deposit onto the anode as lithium metal. But instead of forming a nice smooth coating on the anode, lithium metal has the tendency to generate "dendrites," chains of lithium atoms growing from the surface of the anode, which look like the roots of a tree. The dendrites grow bigger with each charge-discharge cycle, eventually reaching the cathode and causing the battery to short, leading to fires.
Aluminum-Ion
The main disadvantage lies in the fact that these batteries are far from being available for commercial use in electronics because they produce half the voltage of lithium-ion batteries.
Key websites to get an overview: