The Humanitracker
Updates directly from Humanitrack to keep our community in the loop
Maxwell Hartman
Professor H
Date: 24 October 2019 12:41
You'll find the following here:
-Insights and updates
-Links to the latest newsletter
-Social media post links
-Events
-Super witty blog posts from the founder (that's me!)
---
Maxwell Hartman
Professor H
Date: 24 October 2019 12:59
We're busy getting ready for tomorrow morning's launch of our 5th Quest, Cancer Screening, and it is an important one. Not only is this one of the Quests that inspired me to start Humanitrack (stupid Cancer, give me my mom back), but it is the one that unfortunately most people can relate to and take part in and take action on.
So this will become the actual start of building the global Humanitrack user community...we are going to be here every day finding new Heroes to join this Quest community and helping them along while adding content and keeping things running smoothly.
This is the first time we are really going to push for community growth and active site usage and we expect a lot of feedback, both good and bad. We are still in BETA and there is much to test and much functionality to add (when the funding comes!).
We won't be launching any new Quests until we've pipecleaned as much as possible with Cancer Screening and established a great core community of active users.
Feel free to help spread the word about this new Quest and for the really active potential users share this recruiting link: https://thehub.dk/jobs/core-member-of-the-global-community-kicking-cancers-ass-with-data-and-tech
Finally, if you haven't seen our newsletter, please check it out and subscribe if you want (top left corner of the newsletter)...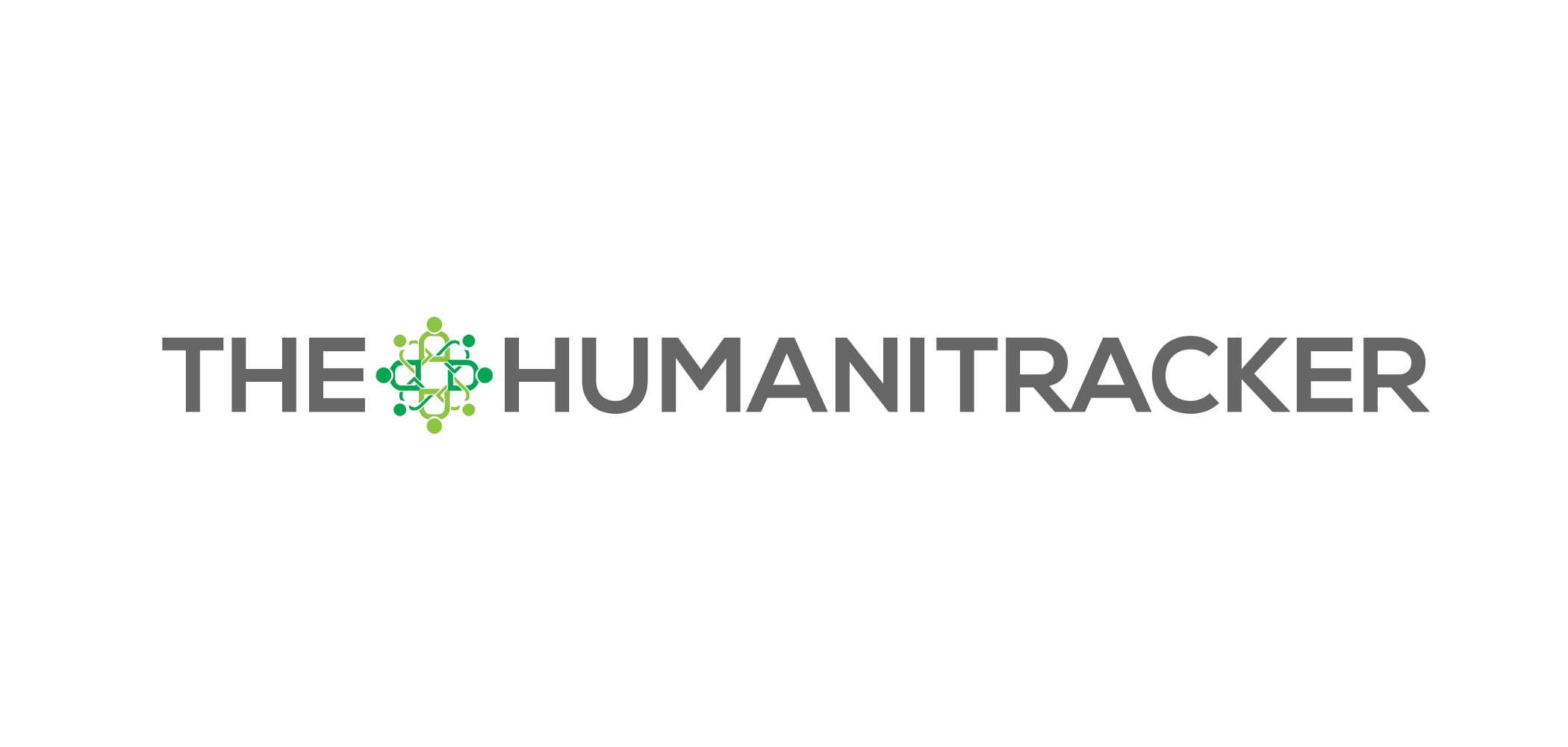 Edited: 24 October 2019 13:01
---
Maxwell Hartman
Professor H
Date: 26 October 2019 12:52
We're launched!!! And of course our registration was messed up all of yesterday so I apologize for that and hope you have tried again and are here. We'll put a monitor in place to make sure this doesn't happen again. Remember to go invite others with your new personal invite link found on your Profile page!
Had a wonderful first meeting with JOGL's Thomas Landrain...lots of great advice and potential partnership to help establish a local JOGL branch/community in Copenhagen (to compliment the main community in Paris). So much alignment and synergy and I can see Humanitrack being a great tool and resource in the pre-projecting phase for JOGL's activities. Go check them out here at https://jogl.io/
Still having issues securing funding (the joys of being a startup...and a tech-for-good startup at that) but it will come with so much focus on turning activisim and awareness into action. Our runway stretches into fall 2020 so we've got the time to grow and find funding...just have to make due with our bootstrapping methods here on the platform...so stick with us!
Wanted to give a big shout out to my friend Ulrik who is the first to set up a monthly donation to Humanitrack. Thanks man for your support and giving me some much needed warm fuzzies with this donation last night after the mess with the registration on our launch day.
---
Maxwell Hartman
Professor H
Date: 28 October 2019 16:08
We're starting to get core community members from around the globe! Thanks to those for joining and taking your time to invite others to the community and for helping us make the contents of the Cancer Screening Quest hub as complete as we can.
Want to help out too? Do these simple steps!
-Share your invitation link from your humanitrack.org Profile with those you think would be interested in joining (we need more users!)
-Share a news or research article down in the Quest feed (ADD NEW ARTICLE button)
-Do the Tasks of adding to our NETWORK tab (you can see we need a LOT more links here), or our LIBRARY, OVERVIEW, and DATA tabs. You can also post your findings directly here
-Remember to spend some time finishing the tutorial, filling out your profile, and exploring and testing the platform.
-Let us know your feedback and questions either via email (info@humanitrack.org) or directly in the Labs here.
---
Maxwell Hartman
Professor H
Date: 04 November 2019 21:52
I attended the amazing Danish Technical University High Tech Summit last week...two days of amazing sessions, networking, and meeting many student startups. The biggest takeaway from this was being invited to the launch of phase 3 of the open science platform HelloScience ( helloscience.io ) at the Novozymes office in our city of Lyngby, Denmark. I will also be doing a 20 minute presentation for one of the first open challenges of the new HelloScience to discuss SDGs 2, 3, and 6 and present Humanitrack. Our platform and community will be able to feed prejected ideas and new focused users to open science initiatives like HelloScience and Just One Giant Lab. We are going to be a seriously powerful and efficient resource for creating the most impact for these communities!
I have also begun looking into the possibility of getting a co-founder on board. I have many great volunteers currently helping our community but Humanitrack needs to be more than this army-of-one at the top. I'll be meeting with those in my network to discuss this more and get advice and guidance.
Finally, we are ramping up this week our push to get more awareness of our initiative out there and bring in new users to our community. This IS going to work and I thank all of you who are here now and reading this. We are pioneers here at Humanitrack...creating this new platform which enables anyone to take action on technology to get the world's technology data, progress, and ambitions organized and push us all forward. Go show and tell the world that we are here and we are taking action for a bright sustainable future!!!
---
Maxwell Hartman
Professor H
Date: 08 November 2019 11:22
Wanted to welcome Ludovica Gandini to the Humanitrack team! Ludovica will be helping the next few months with community management and helping add much more information to our Cancer Screening Quest tabs.
Speaking of Quest tabs, next week we'll have table functionality in them so the information is a lot more organized and easier to manage. Apologies for the mess while we get this handled. And speaking of mess, there will be some outtages of the site on November 13th and 14th as we optimize some things for our web hosting servers in order to save some money (I like Jeff Bezos but man is it expensive to host a dynamic site like ours on AWS) .
---
Maxwell Hartman
Professor H
Date: 12 November 2019 08:15
---
Maxwell Hartman
Professor H
Date: 08 December 2019 15:24
---
Maxwell Hartman
Professor H
Date: 30 January 2020 09:28
Hey Humanitrackers!
We're finally getting some traction with our Cancer Tracking 2020 campaign and encourage you to keep sharing your invite from your Profile section.
€200 is ready for the user who invites the most new heroes and I must say that it is possible for even YOU to win (I've seen stats and there are no people leading this initiative yet!)
As we approach World Cancer Day on Feb 4th, we'll also switch gears to our next goal, prizes, and event which covers the theme of Skin Cancer. More info coming soon!
---
Maxwell Hartman
Professor H
Date: 12 March 2020 08:48
So here in Denmark the government is taking action on the COVID-19 pandemic by closing schools for 2 weeks and advising people to work from home and limit gatherings of people. Given the infrastructure and resources here in Denmark, this seems drastic at first but I think this is the right decision in order to slow the infection rate enough so that those who are infected and in need can get the proper care.
What is interesting is to see how the world reacts to a crisis these days. We are in a climate crisis yet the world isn't taking drastic actions to combat that crisis which if not attended to will have much worse consequences than human coronaviruses. I'm delighted, however, to see scientists and researchers sharing data immediately with each other and the world in their "Quest" to understand and combat this latest human challenge. This type of data sharing and open collaboration is what Humanitrack is aiming to achieve for all of humanity's challenges and crises.
We actually do have the "Epidemic Response Quest" (a Quest of the Challenge "Human Viral Diseases") on our roadmap and can consider moving this up to one of Quests we launch this year.
For now, let's take things one step at a time, take the right precautions and not panic, and of course learn from how humanity can best unite and tackle a crisis and come out stronger on the other side with a new sense of unity and readiness.
---
Maxwell Hartman
Professor H
Date: 14 April 2020 12:06
Wow, look at how the world has changed in one month. I hope we can rally and use this new boon of collective intelligence and collaboration to face all of the other science and tech driven challenges besides COVID-19. This is what Humanitrack was born to do...so let's make it happen!
I hinted at our Epidemic Response Quest a month ago and now I'm telling you we are officially launching this on Friday April 17th!!!
In addition to this launch we are happy to announce that this launch will also be the launch of the ability for visitors to explore humanitrack.org and see all the progress and action we do at our Quests and in our Labs!!! We should have done this sooner!
We have nearly 20 global volunteers right now helping build and scale up the Epidemic Response Quest...please go take a look at this if you have more than 2 hours to volunteer and can support us in research, admin, communications, marketing, and outreach:
https://forms.gle/p8B5sr2SNLzFNrr27
You can also check out our great introduction to this Quest https://youtu.be/vigzzCUlDAY​​​​​​​
---
Maxwell Hartman
Professor H
So much has happend since the last update!
- We have had over 125 volunteers apply to help behind the scenes with our Epidemic Response Quest, our Software Development, our Marketing Communications team, and our Business Development!
-We relaunched the Epidemic Response Quest which has over 70 heroes now and a potential superhero. Our community has curated over 900 SOLUTIONS, 500 NETWORKS, 200 EVENTS, 600 LIBRARY resources, and more. We are over 40 ERQ volunteers still pushing and refining this for the world.
-Our ERQ community has written 5 articles with more in the pipeline
-We are at 500 registered users here at humanitrack.org!!!
-Our Marketing Communications is working hard to grow this community and extend our reach so the world knows we are here and can be a part of this.
So please make an impact and go invite a friend, do a Task, and spread the word about #humanitrack