🎂Happy 3rd Anniversary Humanitrack!!!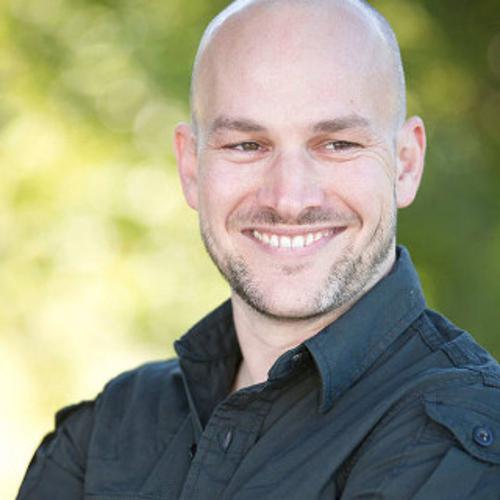 Maxwell
Wishing Humanitrack a happy 3rd birthday today and a big thank you to everyone for shaping it into the impactful company, community, and platform that it is meant to be. We have such an exciting outlook for this new year...we are finally getting to the point where it all finally comes together and we can continue to clearly identify and overcome the roadblocks to make it all a success. The path forward has never been clearer as it is here on our birthday and it makes me so excited to see the potential of what we can achieve in this next year with the support of amazing humans!
---
A little update on where Humanitrack is at on its 3rd birthday from the founder...
My parents were both entrepreneurs owning their own companies and even had their own home construction company "Cobblestone Homes" together back in the 80's.
Speaking of home building...you and I are in a sense constructing Humanitrack into this large home for humanity's STEM communities and content, complete with garage for pre-projecting and innovation. Since breaking ground 3 years ago, the foundations and framework of the home are actually still being laid in this order of events:
1. The platform humanitrack.org is an established framework needing refinement for all of our residents, guests and their experiences.
2. We've tested out the blueprints to the Quest Development wing of the house via the Epidemic Response, Cancer Screening & Diagnostics, and Fuel Cells Quests and are soon ready to start construction.
3. Our Marketing Communications wing is continuing to refine itself in preparation for living in our neighborhood and bringing in many more residents, guests, and businesses.
4. The Business Development floor is newly established and helping us continue to define/refine or start construction on the other sections of the home...as well as making sure we have the procedures and resources for accelerating construction and many other home improvements.
5. The attention has now turned to the blueprints for our Platform Development wing as we are hearing from our guests (usability testers) that their experience in our home is not quite the one we hoped they would have. But their feedback is key for improving our home and giving it the life and resources it needs.
So in summary:
We're getting early feedback on our usability testing and are already identifying some roadblocks in the current user journey and experience
This feedback is making it clear we need focus on user experience development and improvements to how we do the usability testing and agile development process
It is also clear we need to get moving on the Quest Development as this feeds into the user experience for volunteers and can be run in parallel without disrupting our other teams
Lot's of positive feedback already from the companies we are doing marketing validation demos and interviews with in regards to our Employer-Supported Volunteering service
Here's to many many more trips around the sun as we continue accelerating to a healthy sustainable future!
---