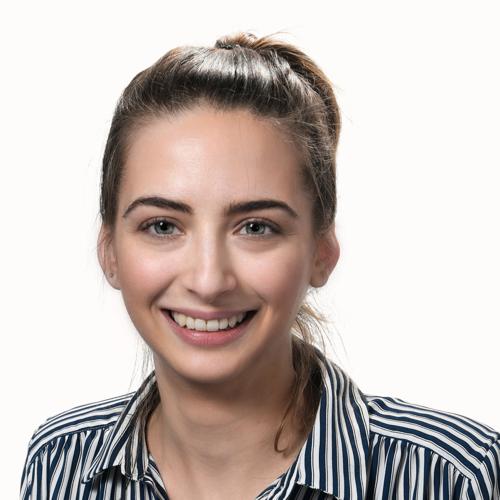 Eleni
Skin cancer is one of the most common types of cancer and the number of people suffering from it increases every year. Thanks to technological advancements, many new devices, and software that aim to increase the sensitivity and accuracy of skin cancer detection have been developed. This article presents an overview of the majority of diagnostic tools available for skin cancer screening; from the clinical examination which remains the golden standard to mobile apps and imaging devices.
---
Overview:
Skin cancer is the most common type of cancer. (1) In the US, it is predicted that almost 20% of the population will develop some kind of skin cancer by the age of 70. (2) There are many different forms of skin cancer depending on the cell types that are affected. (1)
Melanoma, even though it is the least common type of skin cancer, is still the deadliest due to its tendency to grow and spread. Melanoma develops from pigment-containing cells known as melanocytes. It is a multi-factorial disease that arises from the combination of genetic and environmental risk factors, but mainly UV exposure. (3) The amount of people developing melanoma has increased in the last few years, and in 2016, it emerged in the list of most common cancers in the United States. (3) However, if melanoma is detected early, the 5-year survival rate is very high (98%). (1)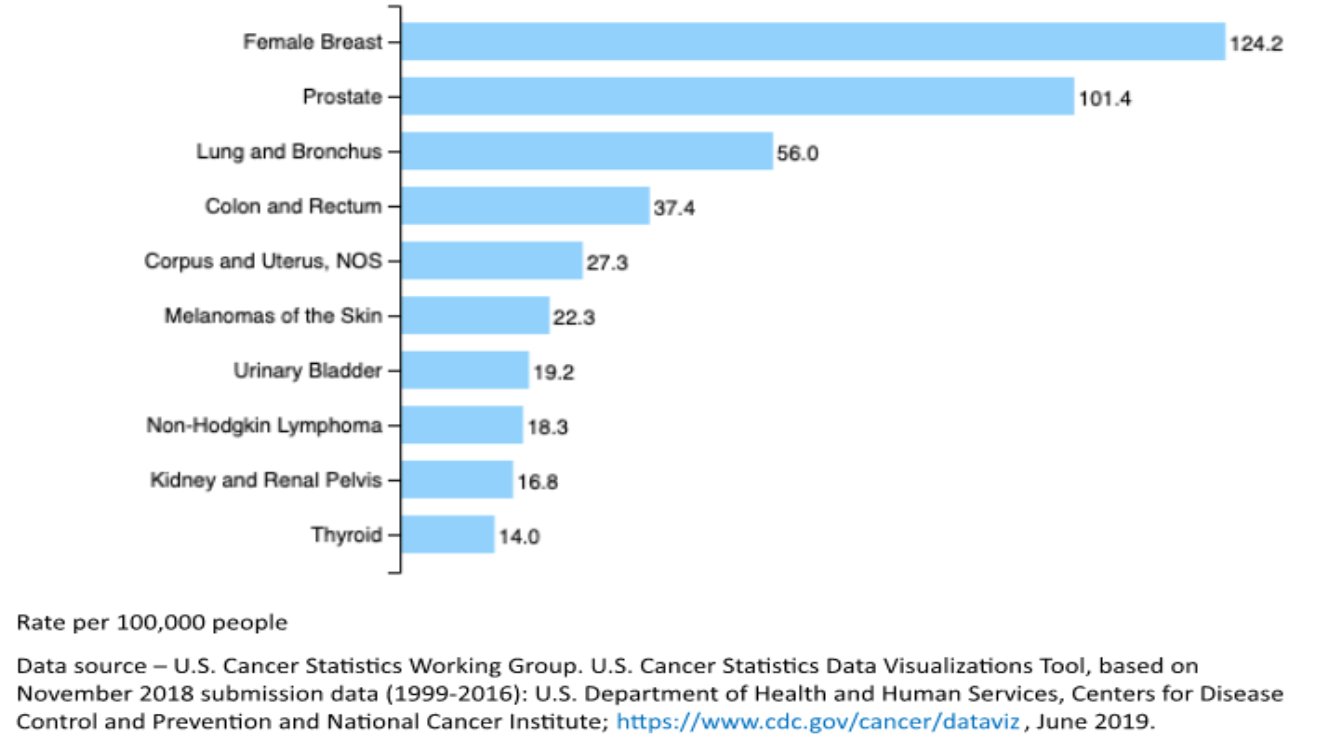 Diagnosis:
Diagnosis of skin cancer relies to a great extent on clinical examination, which remains the gold standard. The first action to determine if skin changes are likely to be cancer is skin self-examination. The warning signs of melanoma can include spots that differ from all the other spots on the skin, or new spots that have changed in size, color or shape. Any of these marks should be checked by a dermatologist. (1) (3) The clinical examination can be aided by dermoscopy: the use of a special microscope or magnifying lenses that allows a closer look at the skin. (4) If required, a sample of suspicious skin tissue may be removed (biopsy) and sent for testing, which can evaluate if these abnormalities are cancer, and if so, which type of cancer. (1) In some patients, genetic tests might be performed on the biopsy samples to detect mutations in certain genes such as the BRAF or the C-KIT genes. Testing for gene changes is important because BRAF mutations have been detected in approximately half of the melanomas cases. The results of these tests are also important in determining the treatment options. Patients who have changes in their BRAF genes may require special medication that is effective only for advanced melanoma linked to gene mutations. (1)
Additional testing of the neighboring lymph nodes is sometimes required to determine the progression of the cancer. (2) In cases of more aggressive tumors like melanoma, the dermatologist may order imaging tests to evaluate if cancer cells have metastasized to other tissues. Such procedures can include CT scan, X-ray and MRI. (4)
Thanks to technological advancements, many new devices have been developed in recent years. Some of them are used in the daily clinical routine to screen patients whereas others are used to assess atypical, preselected lesions. Moreover, numerous mobile apps that permit fast and easy skin evaluation are now available on the market.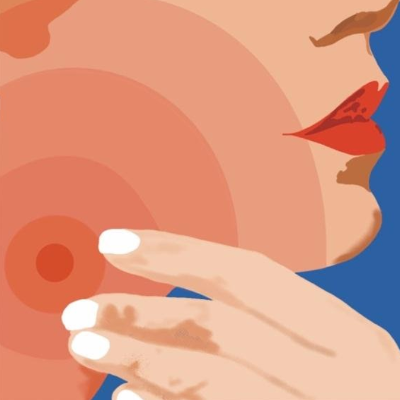 Devices used in daily clinical routine:
In addition to dermoscopy, sequential digital dermoscopy (SDD) and total body photography are suitable for large-scale screening of the patients. (5) SDD devices allow the electronic storage of data and dermoscopic images of the patients. In this way, it is possible for the dermatologist to track the progression of specific lesions by comparing side-by-side pictures from the same patient. Total body photography helps in the evaluation of new or changing lesions throughout the body. The combination of total body photography with SDD can increase the sensitivity of skin cancer diagnosis. (5)
Devices used for preselected lesions:
In a non-invasive way, these different imaging systems apply different wavelengths, laser light or electrical alternating current to the area of interest to detect changes in cell structure and morphology. The results from these imaging techniques are usually evaluated by computer-aided analysis. These devices can aid the early diagnosis of melanoma (5)(6) and increase the sensitivity and accuracy of cancer detection techniques. However, they are not suitable for whole-body skin cancer screening as they require specific, preselected lesions for assessment.
Mobile apps:
Another innovation in the field of cancer diagnostic is skin cancer detection apps. These can be downloaded on the smartphone and people can easily use it at home to identify any abnormalities on their skin. After installing the app, the users can take photos of specific skin areas and receive an analysis of their skin conditions, a risk evaluation of skin lesions and even a comparison of particular spots over time. These apps are easy to use, fast, cheap and can be a valuable tool to keep track of different skin lesions. (7-11)
Conclusion:
Skin cancer has affected many lives and will probably continue to do so but detecting areas of concern early is the key to a quicker recovery and a longer life. Fortunately, recent efforts have made the detection and screening of skin cancer much easier. Developments include new medical devices as well as smartphone apps that help both doctors and laymen identify areas of concern, in a fast and easy way.
Bibliography
1. Skin Cancer. American Cancer Society. [Online] https://www.cancer.org/cancer/skin-cancer.html.
2. Skin Cancer Foundation. [Online] https://www.skincancer.org.
3. Melanoma: Epidemiology, Risk Factors, Pathogenesis, Diagnosis and Classification. M. Rastrelli, S. Tropea, C. R. Rossi and M. Alaibac. s.l. : in vivo: International Journal of Experimental and Clinical Pathophysiology and Drug Research, 2014.
4. Skin Cancer. Cancer Treatment Centers of America. [Online] https://www.cancercenter.com/cancer-types/skin-cancer/diagnosis-and-detection.
5. Non‐invasive tools for the diagnosis of cutaneous melanoma. Fink C., Haenssle H. A. 3, s.l. : Skin Research and Technology , 2016, Vol. 23.
6. The performance of MelaFind: a prospective multicenter study. Monheit G, Cognetta AB, Ferris L, Rabinovitz H, Gross K, Martini M, Grichnik JM, Mihm M, Prieto VG, Googe P, King R, Toledano A, Kabelev N, Wojton M, Gutkowicz-Krusin D. 2, s.l. : JAMA Dermatology, 2011, Vol. 147.
7. SkinVision. [Online] https://www.skinvision.com.
8. miiskin. [Online] https://miiskin.com.
9. FotoFinder. [Online] https://www.fotofinder.de/en/technology/skin-cancer-diagnostics/handyscope/.
10. Skin Cancer Self-Exam Mobile App. [Online] https://www.uofmhealth.org/patient%20and%20visitor%20guide/my-skin-check-app.
11. MoleMapper. [Online] https://molemapper.org.
---